10th International Printmaking Biennial of Douro 2020, 4th Global Print 2019, Portugal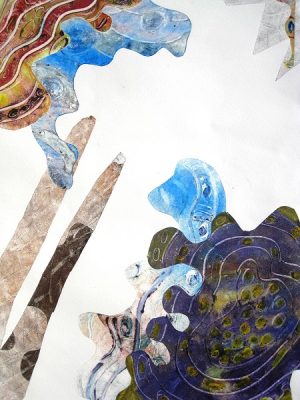 Tax Time 5, Tax Time 6 and I'll Save You Monotypes on BFK Rives 100% Cotton paper. Printed at the Barracks Art Studio Thirroul, NSW, Australia.
Tax Time prints are 76 cms x 29 cms and I'll Save You is 56 cms x 38 cms.