Textiles
#Me Too Quilt. Batik, Screen printed, Stamped, Monotype on cotton fabric with silk thread quilting.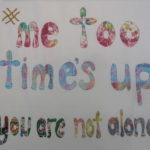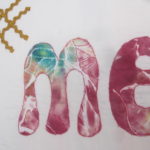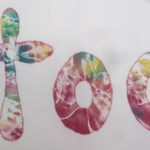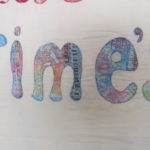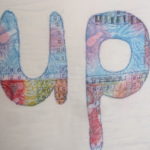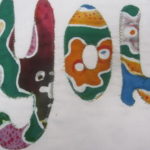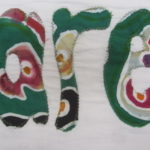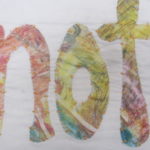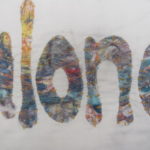 Sea Gems 1 & 2 at The Hanging Space Woonona. Dyed and crocheted cotton yarn with glass beads over stuffed synthetic fabric.

Hand Knitted Cardigan, commercial double 12 ply wool, constructed with various sizes of rectangles, glazed porcelain buttons by Kathryn Orton.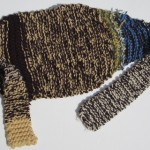 Hand Spun and Dyed Crocheted Jacket
Pure wool, Hand spun and Dyed. Many pieces created and dyed separately, Buttons cast handpainted aluminium.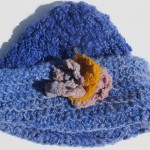 The Coral Reef Project was fun to be involved in. I contributed a few pieces that fitted into the large colourful installation at the Power House Museum in Sydney.
I like to print onto fabric, crochet and knit with cotton and wool or any fibres. I sometimes crochet pieces that are later pieced together for an outfit. Collaborating with a designer I like to create an outfit with the fabric pieces.
3 piece outfit, dyed, printed. beaded and embroidered
'Fungiforms' More crocheted forms from nature. Wonderful fungi that appeared in my front yard for a moment inspired this work.
Printing and dyeing cotton and silk fabrics often tell the story of a trip or just a fun thing to do.
Hanging Out 6
Silk Scarves