Sculpture
Tekkie Void Series
Tekkie Void 2-5

Tekkie Void 1
Tekkie Void 2
Tekkie Void 3
Tekkie Void 4
Tekkie Void 5
Bar Code Series Installation 2010

Contemporary Packaging collected from objects purchased over a set period of time.
'Seeing New Horizons' – Installation 2011

Daily Bread -Installation 2013
Soft Touch – Installation Thirroul Seaside and Arts Festival 2011
Positive Paper Screen 2005

From the Edge to the Centre Installation 1995 (Photography Lesley Goldacre)
A Golden Moment Installation 1994 (Photography Lesley Goldacre)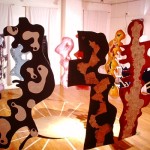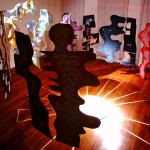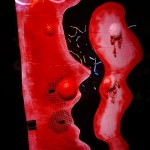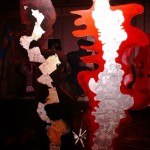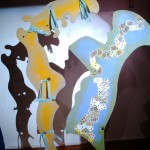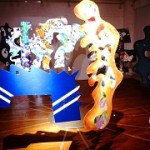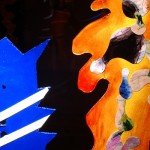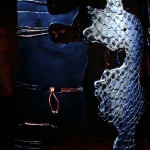 Light Side – Dark Side Installation – 1993
This exhibition was in the old art arena gallery upstairs 157 Crown Street, Wollongong. The dark side was in an enclosed dark room with a blue UV light that only showed the reflective signs and lines. Light Side – Carved aerated concrete, painted floor, shadow shapes on the window boards.
Inner Light – installation 1992