Artist book 'On the Edge of Extinction' at 'On the Edge' with IAVA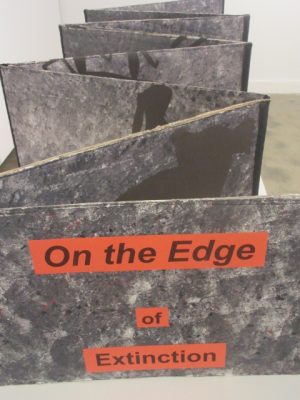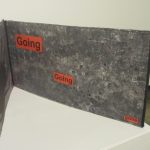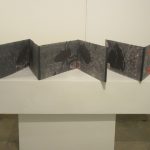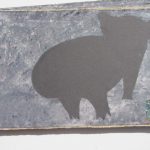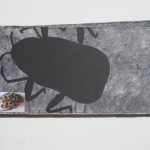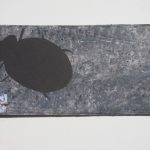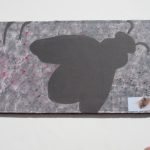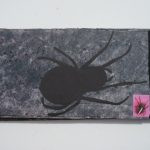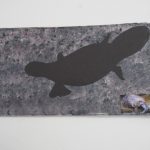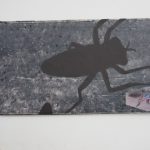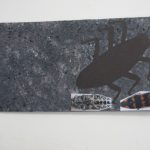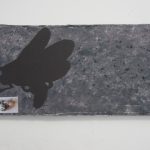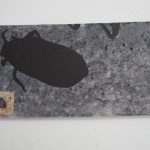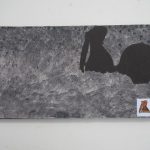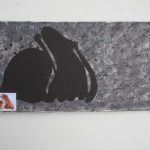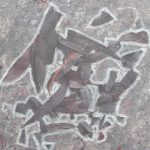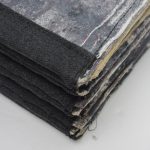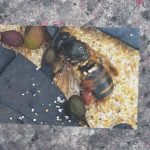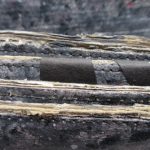 Artist Book, 'On the Edge of Extinction' was exhibited at the 'On the Edge' IAVA Exhibition at the TAEM Gallery at the University of Wollongong from 4th – 23rd March 2020.
What is happening now interests me. Fires, stress, smoke, urgency, on alert, packing, loss, watching, checking, the immensity of the impact of the bush fires on the east coast of Australia during the most devastating 2020 summer, lives within our community.
From large mammals to minute insects we are losing them and they are on the brink of extinction. Koala, platypus, bee, lady beetle, Christmas beetle, various bees and beetles that arrived dead on the beach, on my deck, black, burnt leaves.
From Kangaroo Island, an Assassin Spider and a 2 millimetre Pelican Spider that may now be extinct. It is estimated that over 3 billion creatures have been lost at this time.
Hopefully not all going, going, gone ……