#BringThemHere – Installation – IAVA exhibition at Project Contemporary Artspace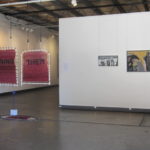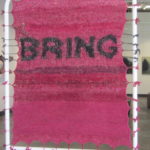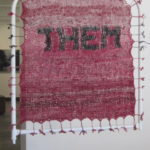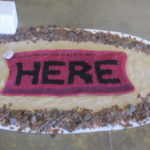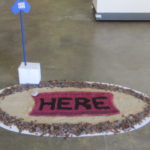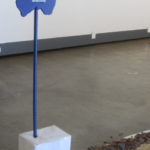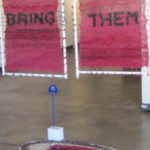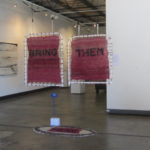 #BringThemHere
Installation
Media:                    metal gates, dyed Australian wool, sand, glass, at Project Contemporary Artspace.
Dimensions:        2m x 2m x 2m variable
Price:                     $2000
'Belonging'   Exhibition Opened Friday Night 4th November 2016, 6.30pm by Wollongong Lord Mayor Gordon Bradbery.
Artist Statement
I feel secure in the feeling of Belonging, in my family, in my community, in my country. I would not like to lose that feeling. Lives have meaning. Words have meaning,
Richard Flanagan, winner of the 2014 Man Booker Prize posed the question at the 2016 Melbourne Writers Festival 'Does writing matter?'
On the 1st September Jason Steger reported in Sydney Morning Herald under the heading 'Richard Flanagan lauds the Nauru files as great Australian writing'
'In Flanagan's first public lecture as inaugural Boisbouvier Professor of Australian Literature at the University of Melbourne they were in for a surprise.'
The impact of the Nauru files had been profound. "All around us we see words debased, misused, and become the vehicles for grand lies," Flanagan said. "Words are mostly used to keep us asleep, not to wake us. Sometimes though writing can panic us … This writing has woken me from a slumber too long. It has panicked me'.
What, he asked, was the connection between him standing on the stage and "a child sewing her lips together … her act and the act of writing share the same human aspiration". Asylum seekers were asserting the fact that in the face of attempts to dehumanise them, their lives still had meaning. "And is this not the very same aspiration as writing?"
The role of the writer was to keep words alive in an attempt to divine truth. And he answered the question he had set himself in his lecture title. "But even when we are silenced we must continue to write. To assert freedom. To find meaning … Because writing matters. More than ever, it matters."
#BringThemHere