Prelude: Artists' Books Now Exhibition, Clifton School of Arts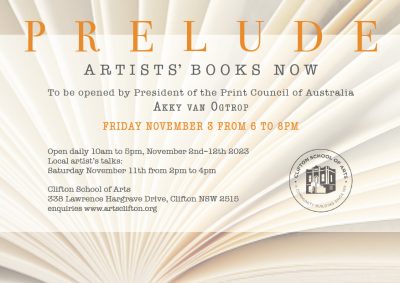 This Exhibition has been curated by Liz Jeneid, Kathryn Orton, Lucia Parrella and Me, Judy Bourke.
Prelude: Artists' Books Now showcased a variety of approaches to making books and the many ways that artists find to share information, to explore ideas and to convey their deep interest in a particular topic from politics to bees, from the environment to past histories and from meditations on place to our personal relationships.
Prelude: Artists' Books Now, was on show at Clifton School of Arts in November 2023. The exhibition brought together selected work created by established and emerging book artists, celebrating the book as a dynamic contemporary art form that takes many shapes.
Curated by a team of CSA members who make artists books, the exhibition will include fifty two works selected from seventy-two invited artists, 37 of whom had their works selected.
An artist's book can be many things. The possibilities are endless. For some it is an object – a book that cannot be opened; or an altered existing book such as We Are Volcanoes by Lizzie Buckmaster Dove where the artist has reassembled pages of an old atlas to tell her story. Many of the works include printmaking but other artists have used watercolour, collage, text, and unusual construction techniques as in Alan Purdom's Babel, a free-standing tower referring to the Declaration of Human Rights while Mary Rosengren's wall hung documentation, Peatlands 1 and 2, is housed in wooden and acrylic boxes.
The exhibition was staffed by two artists who will be available to talk to visitors and explain different approaches and techniques. There was an afternoon of artist talks by local book makers on Saturday November 11, from 2-4pm.
Prelude: Artists' Books Now was opened by Akky van Ogtrop, president of the Print Council of Australia on 3rd November 2023. The exhibition continued until November 12, 2023 . Everyone was welcomed.
Clifton School of Arts more info here https://artsclifton.org
Listen to us on ABC RN Country Breakfast here https://abclisten.page.link/8YyfgEpyiU1weXML9
Read our story and more artists' books stories here, from ABC NSW
https://discover.abc.net.au/index.html#/?query=exhibition%20of%20artists%20books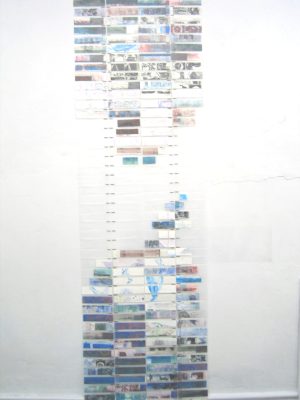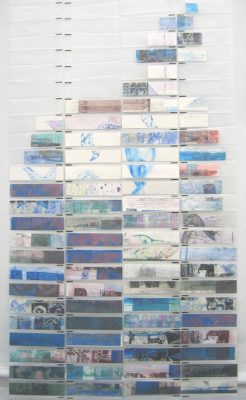 Two Heads are Better Than One
Photopolymer etching and monotype representing Sydney Harbour Heads (North Head and South Head) from the Ocean to the Harbour series of prints.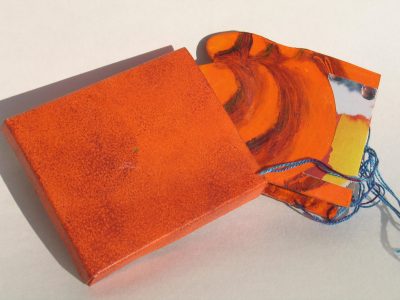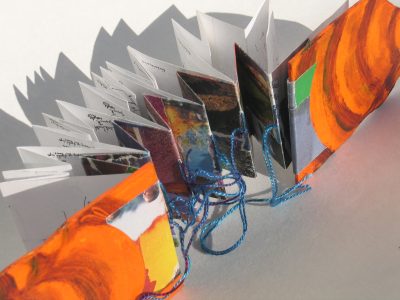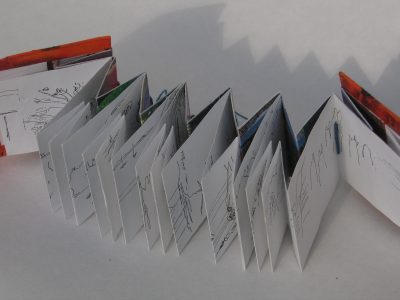 d2b03-4/2
Drawings from Purnululu National Park with Bungle Bungle Mountains covers, silk thread and slip case.